Happy Friday, little elves!
It's the last Friday before Christmas, how excited are you?
Since I didn't get a tree this year, I was scouring the interwebhighwaythingie to find some festive alternatives. I found some pretty interesting ideas for us last minute decorators and some other stuff that made me smile:
FAVORITE COCKTAIL:
Let's start things off with a drink, shall we? Not only does this Cranberry Margarita scream Christmas, but the combination of seasonally tart cranberries, salt, and fresh lime will pair well with all kinds of yummy treats. And the tequila will make sure your guests are having fun are being funny.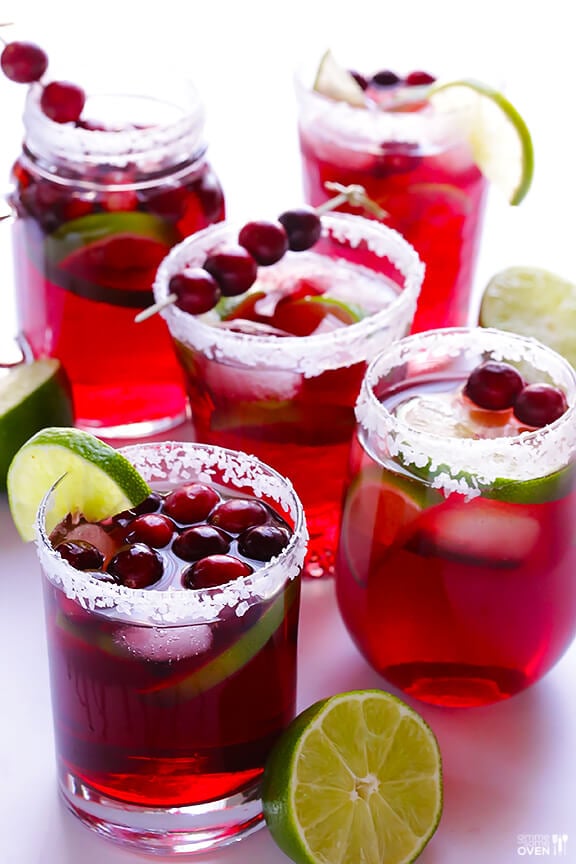 FAVORITE STYLE:
Struggling to find the perfect party dress? Look no further than this ultra pretty bough, lace, and tartan gown.
FAVORITE AWW:
Polar bears are my favorite. This polar bear seems to have found his perfect Christmas tree.
FAVORITE MINIMALIST TREE:
Minimal effort, maximum effect -
FAVORITE TREE BUILD:
This tree looks like it was assembled from Ikea parts. I love the clean color pallete and the interspersion of tea lights and gifts.
FAVORITE FUN TREE:
I love the idea of this I-Spy-esque tree. Gather a bunch of personal mementos that remind you of the holiday season and group them together in the shape of a tree. Guests will love perusing your collection and you'll smile every time something triggers a good memory.